Clean Air Coalition
Annual Fundraiser
Disciplines:
Illustration & digital ad design


Tools:
Illustrator & Procreate


Collaborators:
M
olly Rose Murphy (annual report)


Duration:
2 week sprints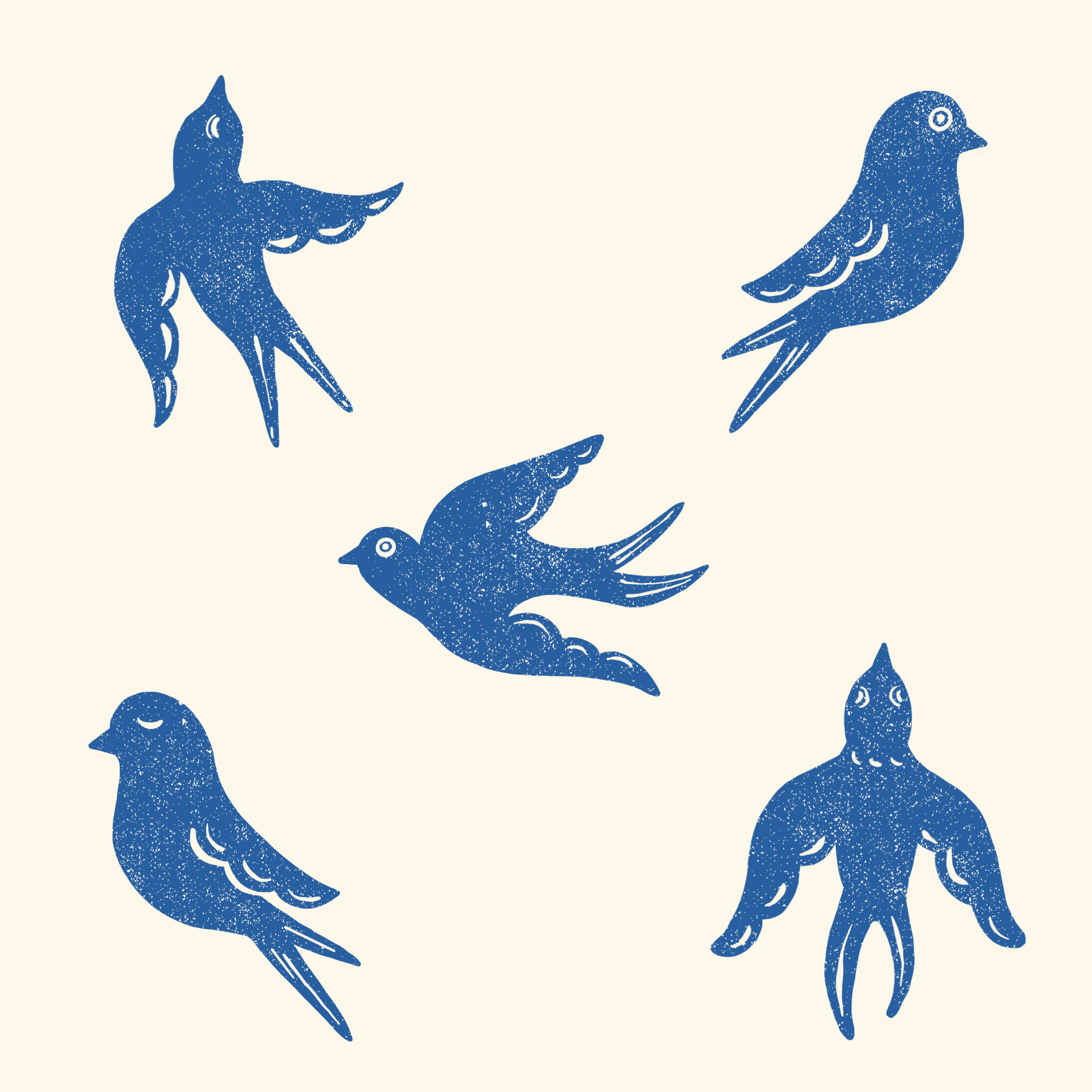 Illustration work for Clean Air Coalition's annual fundraiser.
Orginal goal was 60k, was exceeded with 75k.




Illustrations for Clean Air Coalition's annual fundraiser with the original goal of 65k and exceeded to 75k. I was then invited back to create more illustrations for their annual report, layout & design by Molly Rose Murphy.

The illustrations themselves are inspired by the work and place of the organization—they are located in upstate New York thus the use of golden rod & striped bass. The tagline had already been set, and the birds become the hero illustration to reflect "We're taking flight together so we can fight together."
Digital ads for 60k goal.




Volunteer portraits for annual report & prints for office.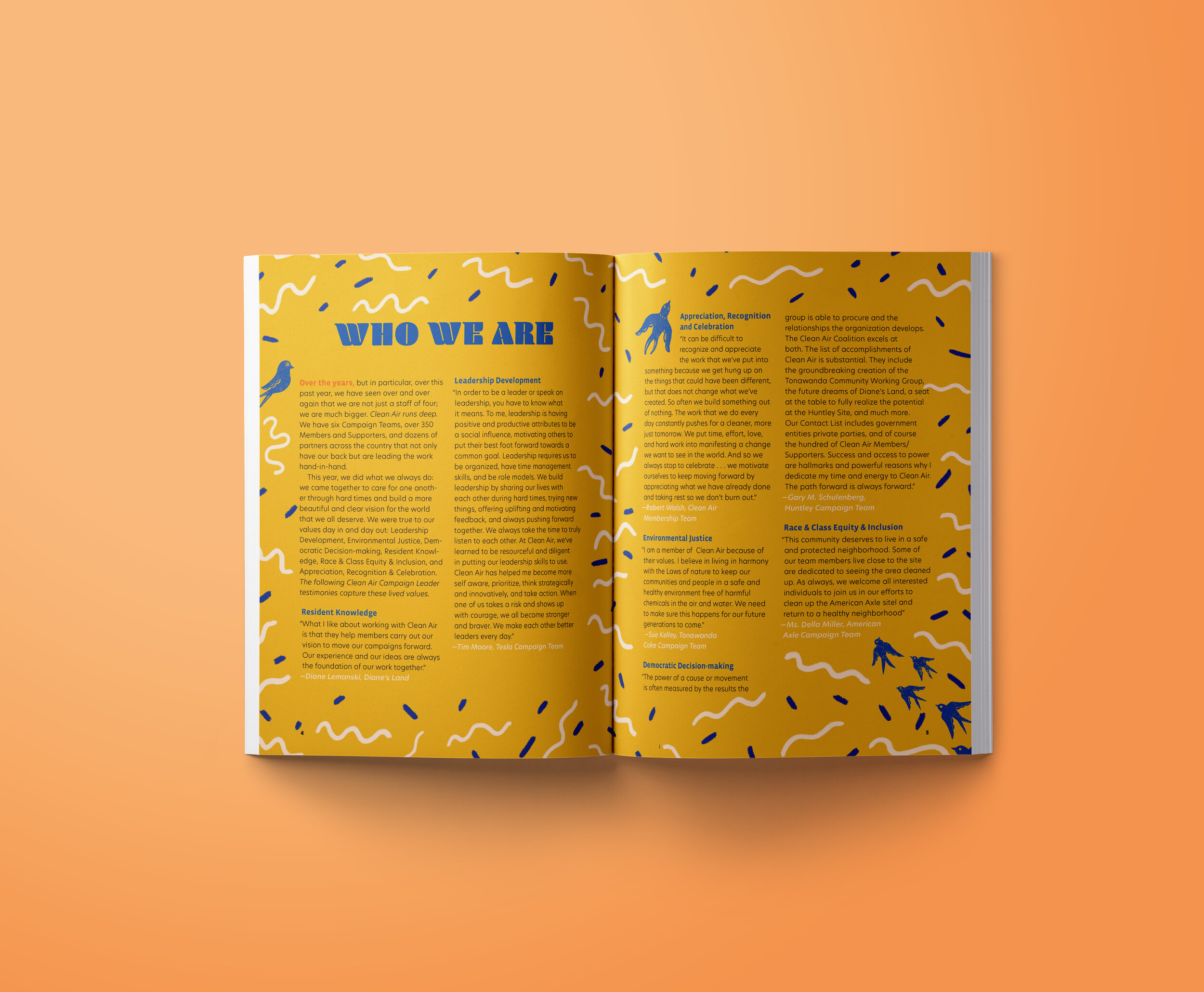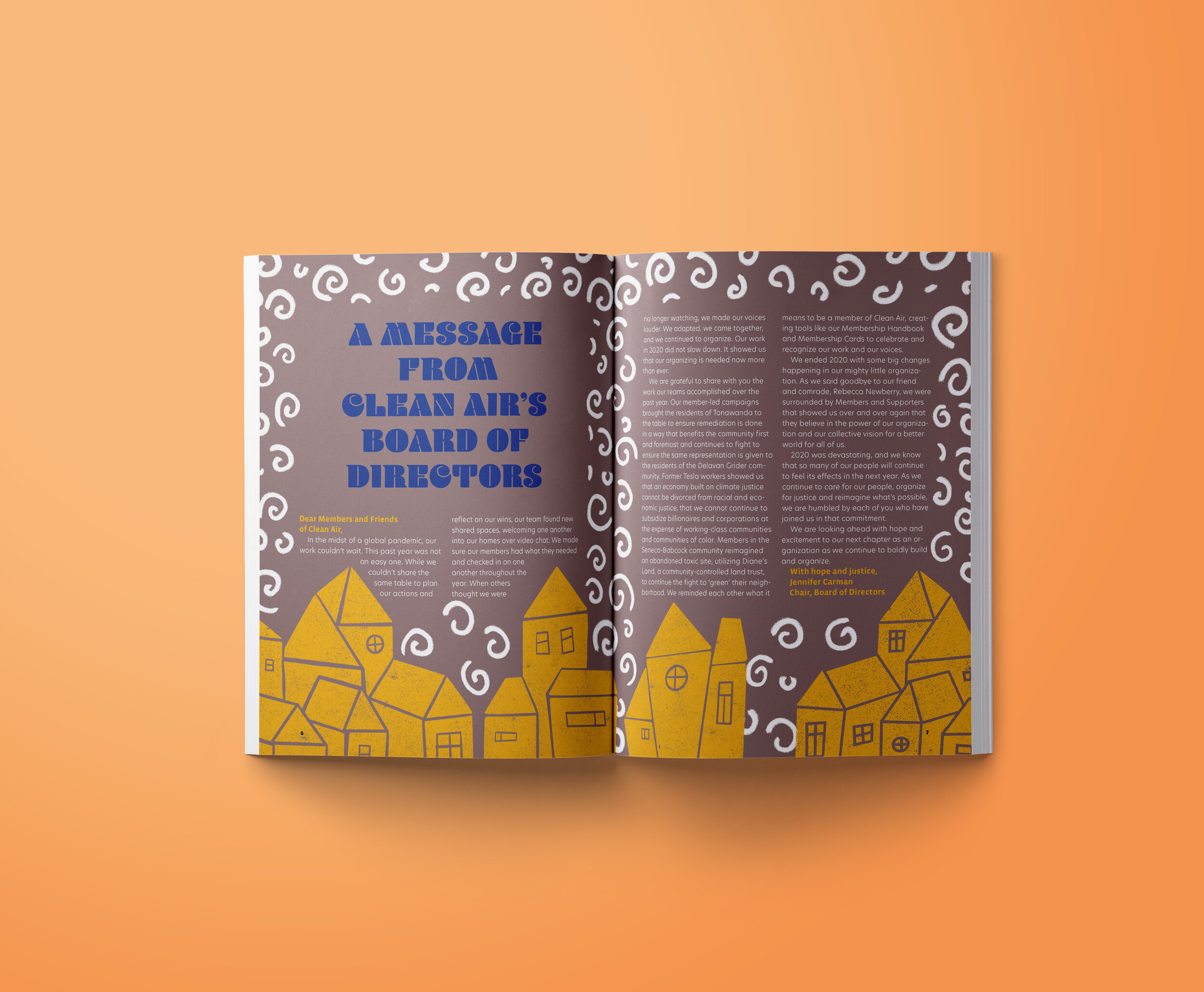 Annual Report design by Molly Rose Murphy