Rooster
Disciplines:
Brand Identity, Packaging Design & Photography


Tools:
InDesign, Illustrator & Photoshop


Collaborators:
Emily McCafferty


Duration:
5 weeks at SCCA
Savory like your attitude...

Targeting alt-millennials with the satire of the world's existential dread in a canned Bloody Mary cocktail.


Rising from Darkness

In 2019, the band Tool released an album, Fear Inoculum, that topped the charts against Taylor Swift's album, Lover. That same year our devices also embraced their alt-mode by introducing "Dark Mode". These trends point to the core of growing millennial beliefs. They want authentic experiences, they're drawn to sarcastic dark humor and they enjoy classic cocktails, especially during brunch.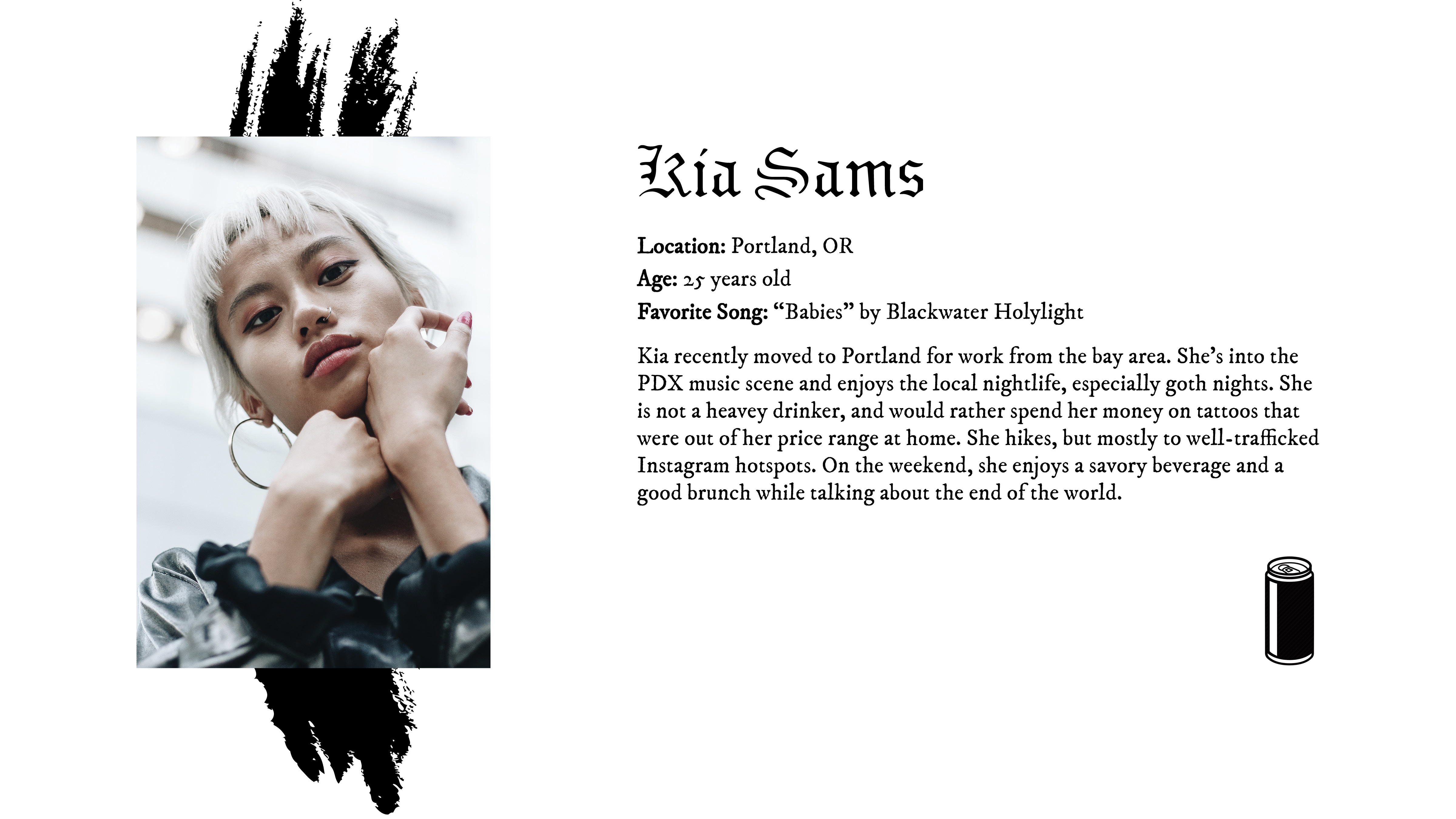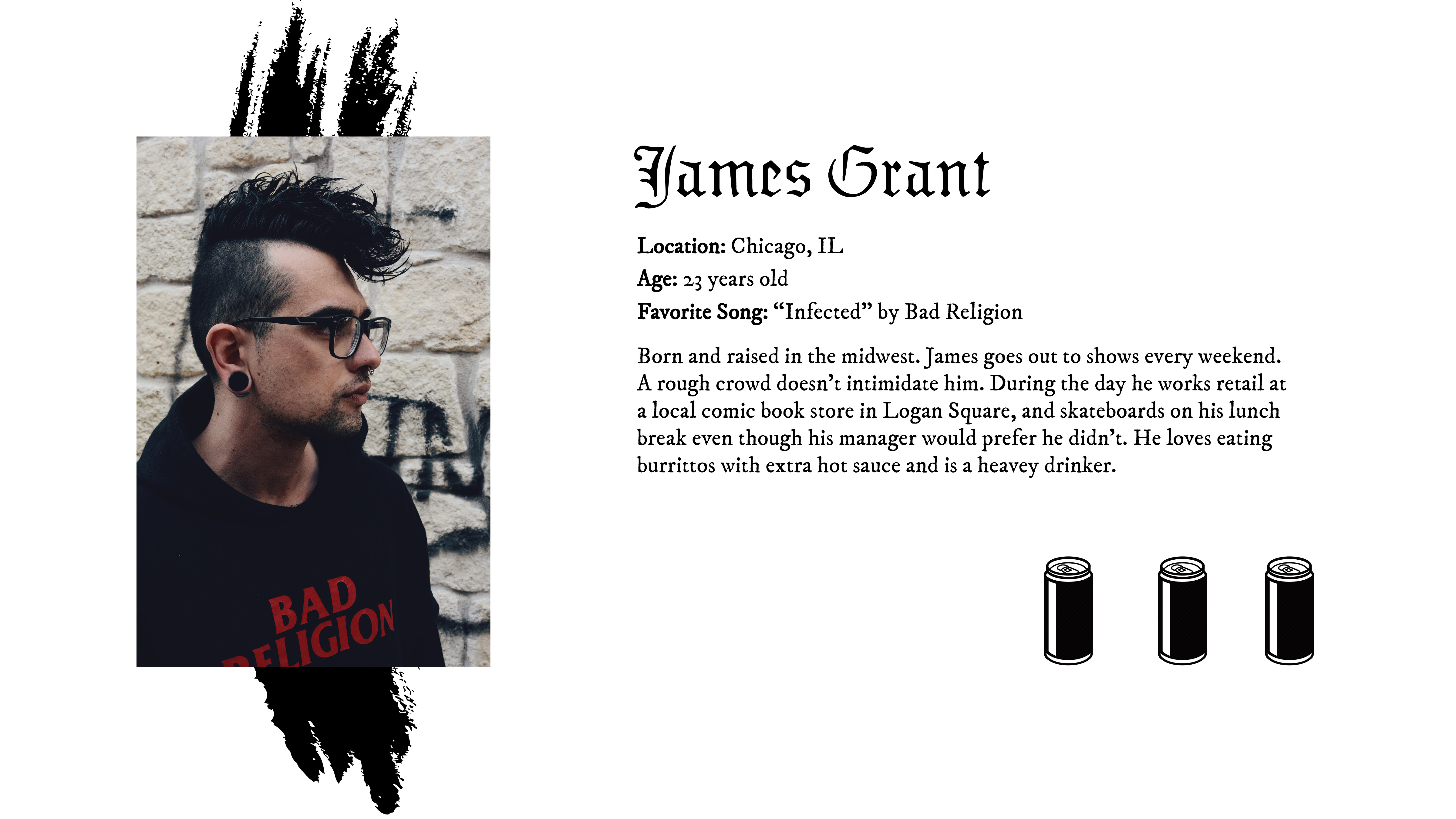 Marketing personas to provide insight into targeted customers.



The world isn't sweet so why is your drink?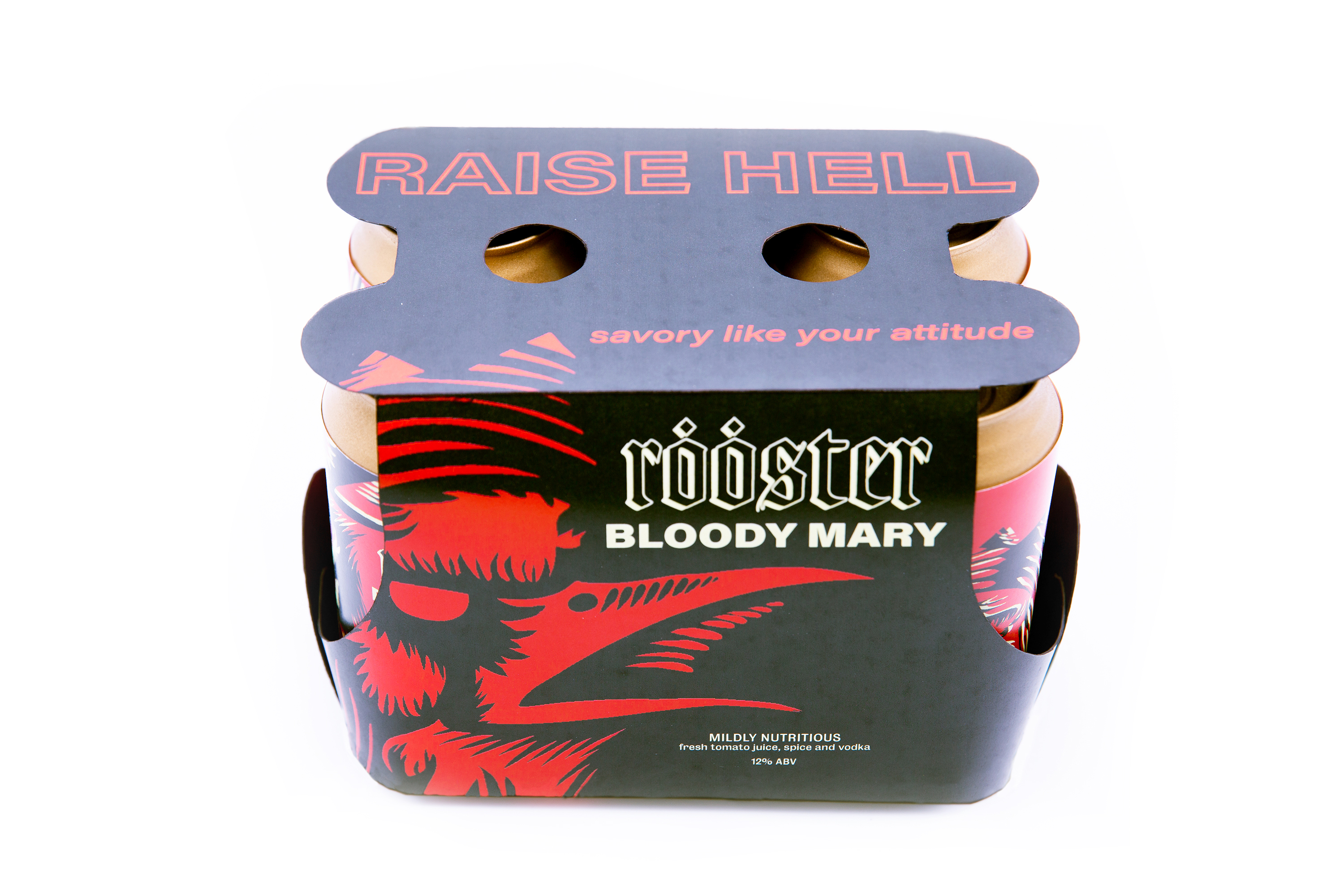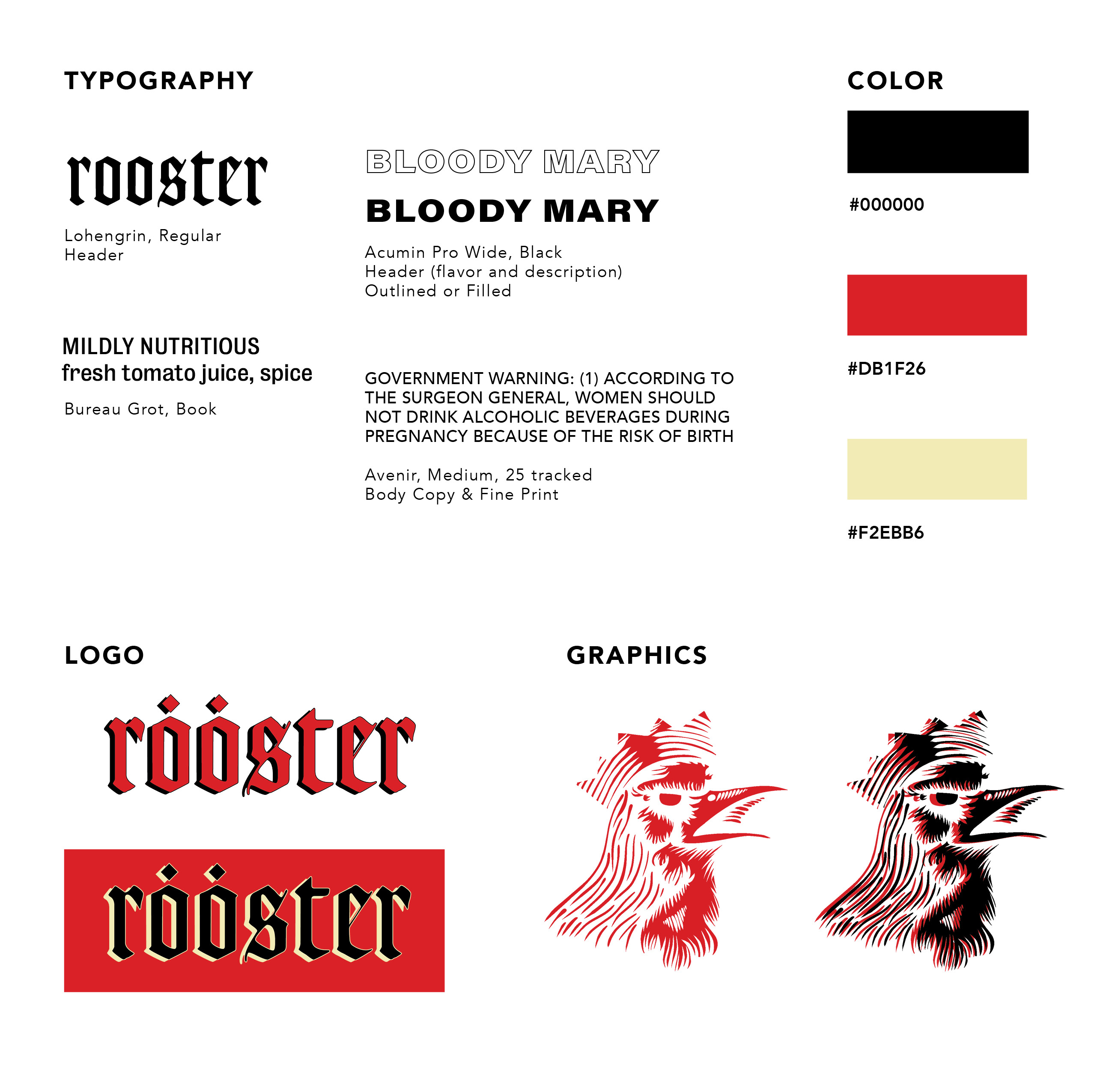 Inspired by metal album covers and canned illustration styles, such as PBR's annual art can contest. We found ourselves leaning on a narrative of Norse mythology, where several Roosters crow to signify the beginning of Ragnarök, one being an unnamed "soot-red rooster". Our choice of blackletter typography paired with a more modern wider san-serif typeface sets the tone inspired by alt-culture and music. The color red is to represent our Bloody Mary, with the high contrast of black and an offset white for a sense of nostalgia.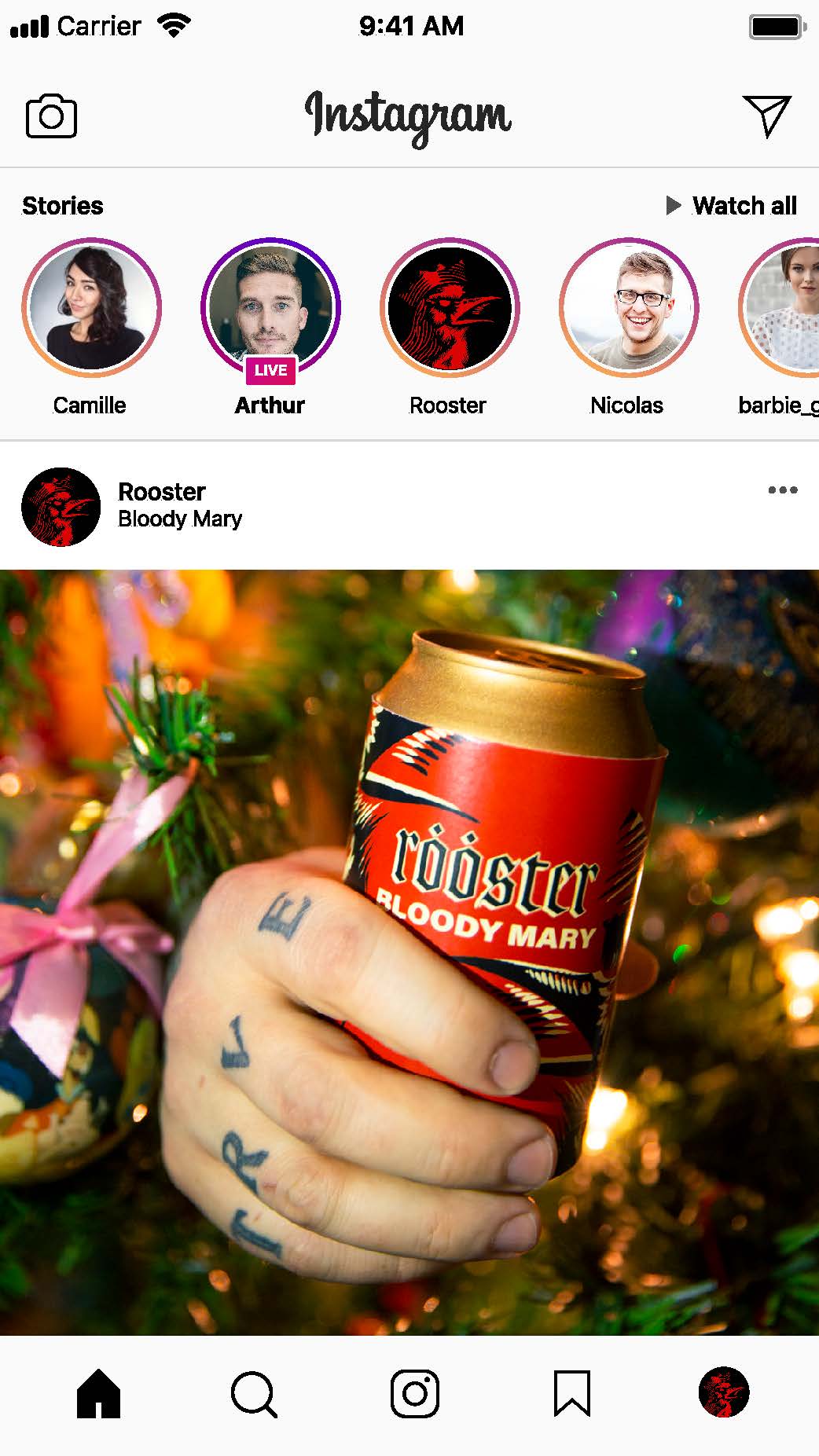 Cheers to your Health!

Since their inception, nearly one-hundred years ago, Bloody Marys continue to be the go-to cure whether it be for the hair of the dog or a meal in a glass. Furthermore, there has been a growing trend for healthier alternative cocktails and what better benefit than tomatoes.

We are here for… a good time, your hangovers, and brunch.